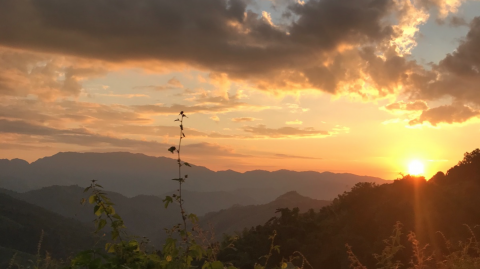 Happy new year! 
What a year 2020 was! And it wasn't all bad! I know God blessed us in many ways, and I'm sure if we take time to think about it, we will all see many ways that God blessed us despite the unusual and unexpected turn of events in our world. 
One of the big blessings of 2020 for us was getting to gather with fellow missionaries for two different weekends in the last several weeks. We all really enjoyed and were blessed by the time we spent sharing together and seeking God. We only wish we had started doing it sooner! There is so much that we can learn from each other, and God really used these times to work in our hearts. 
If you're wanting to go deeper with God this year, we'd encourage you to get together with other believers and spend more time seeking God together and sharing with each other what He is teaching you. 
 
"And let us consider one another to provoke unto love and to good works: Not forsaking the assembling of ourselves together, as the manner of some is; but exhorting one another: and so much the more, as ye see the day approaching." - Hebrews 10:24-25
As to our lives at the moment, we are both struggling to get over colds that we got promptly after (thankfully not during) the last missionary gathering. So we celebrated the entry of the new year by sleeping extra and taking things bitter, sour, and spicy. . . ;) 
Covid cases have been on the rise in the last month or so in Thailand so travel is getting somewhat restricted and things may get locked down quite a bit. Whatever happens, happens though. God had a work for us to do during the lockdown last year, and He certainly has work for us to do regardless of what the coming months hold. 
As we begin this new year, please pray with us for an extra measure of the Holy Spirit to work in our hearts and the hearts of those that God leads us to minister to as well as to guide us in the video projects that we have. Time is short, and we want to be equipped to do all that God asks us to do. Thank you so much for praying!
Looking forward to what God has in store this year!
God bless!
 
Below are a couple of videos that we mentioned were in the making last time we posted an update as well as one from our Youtube channel.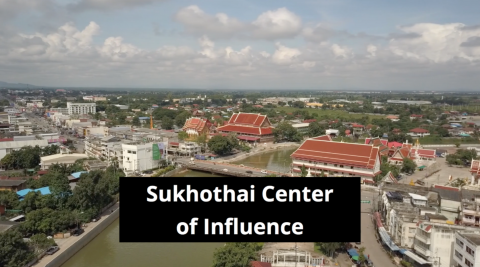 Since this video was taken, English classes have started and food is being cooked and given to needy people in the community.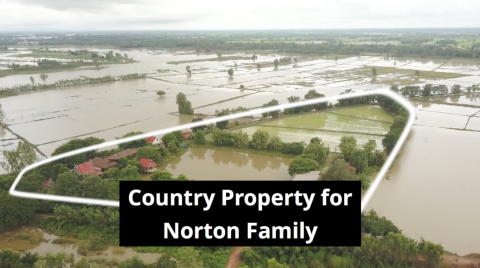 This video was shot when we went with them to look at the property for the first time. Now they are living on the property and are in the process of paying it off. Please pray for the needed funds to be obtained quickly so the property can be paid off.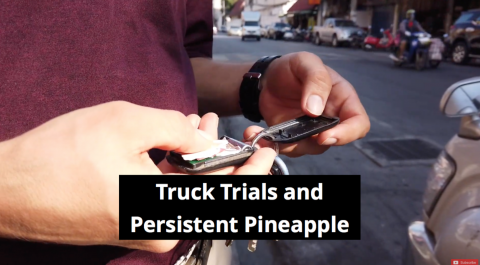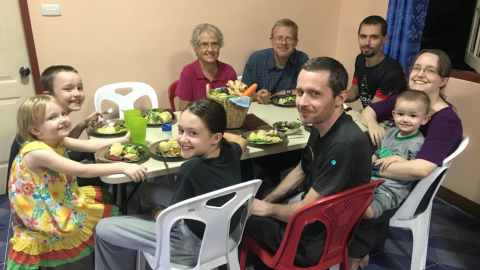 It was a treat to get to be home for Thanksgiving and enjoy it with Hannah's parents and the Bair family.
Just us up in the mountains during the first missionary gathering. (Same place where the picture at the top of the post was taken.)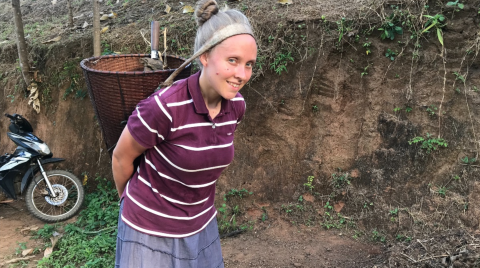 Hannah got to help harvest some pumpkins while we were up there too. This basket was much heavier than it looks . . . especially when you're climbing steep hills.
Not the typical situation, but these were all picked within 24 hours. We've had plenty to eat and share for a few months now!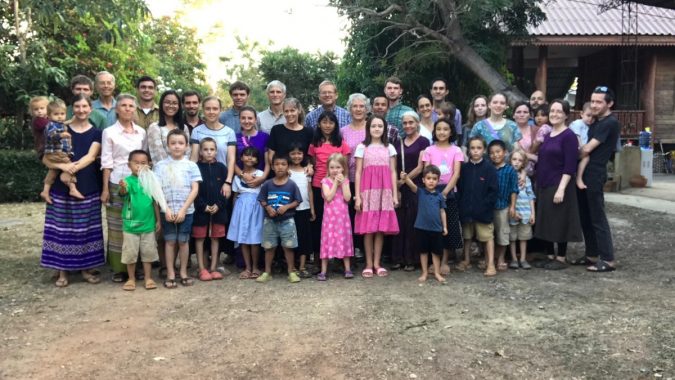 The group at the second missionary gathering.