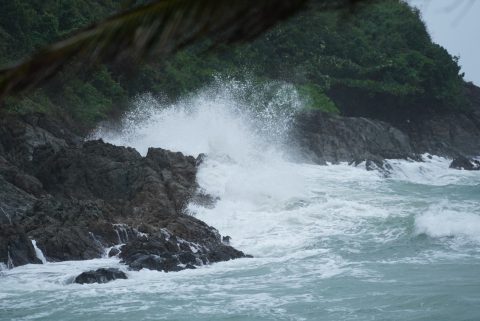 We have been on quite the trip recently! I mean we don't usually plan a trip that's an indefinite length of time, that takes us to some of the farthest places you can get from home without leaving the country, and also to places that have beaches, but... sometimes work takes you places that you'd never get around to visiting otherwise. :) 
Long story short we shot a video or two on our trip in July and August, but that didn't keep us busy for long, so one of the assignments that we got was to help some missionary friends search for property. That search took us to both the SW and SE extremes of the country (the SW one being much more extreme - look at a map if you don't know what I mean). We've done a lot of sitting in the truck and a lot of screeching to a halt to look at another "For Sale" sign, but we've also seen God bless us time and again. 
Our recent vlogs probably give a much more complete picture of the whole property search experience, but for those who would rather read about it, I'll attempt to share some of the ways God blessed. 
One of our biggest challenges was figuring out which roads to drive down. With the way things go around here, only a small portion of properties for sale are actually listed online so driving down roads of all shapes and sizes is a necessary part of the search. The beautiful thing is that in more than one case when we hardly knew where to start, God led us to a piece of property that was online, and when we got to that area, there were several other pieces with "For Sale" signs.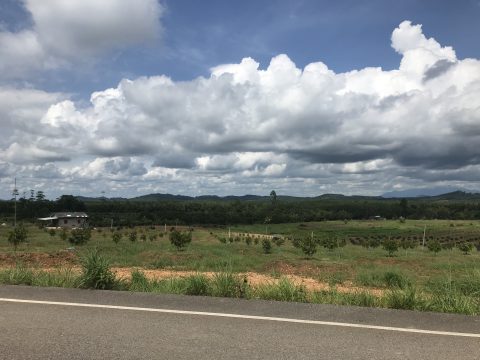 Some of the countryside we got to drive through was so beautiful!
Perhaps one of the most encouraging experiences for was one of those times but when there was no "For Sale" sign. We were driving down a country road when Jonathan thought he had maybe seen a "For Sale" sign so we turned around to look at it. It turned out to be a sign for something else, but when we pulled into a driveway to turn back around, Jonathan asked me to ask the people at a coffee shop there if they knew of any property for sale. Turned out the guy's aunt had a piece for sale that she hadn't really posted about so she was really surprised that we had asked and found out about it. The property itself was the best one we ever found in that area, and the owners were so helpful. It's just wonderful that we can be blessed with such providential and encouraging experiences that even if our friends never buy that land we have a memory of God's faithfulness.
Something we can't leave out is a blessing that God threw into the middle of all of this. Just briefly (so I don't write a book) we got asked kind of last minute to make a video for some Mexican missionary friends that are working to help some little tiny churches in Eastern Thailand. The video was a little bit of them sharing, but mostly testimonies of Thai people who have been baptized since they started their work there. I was personally so excited to hear how God was working in their lives long before the missionaries came and just how God brought them to the point of leaving Buddhism and/or Sunday Christian churches to accept Jesus. Go watch it yourself. You'll be blessed. 
As I mentioned above, we shot a couple of videos on our trip in July and August. The first one is about a family that God led to come to Thailand about a year ago. This video is kind of an overview of what has happened so far and where they see God leading them. What's really exciting is what has happened since then, but the videos that share about that aren't done yet so we'll try to share them soon. So in the mean time, give this one a watch and if you'd like, you can also watch the videos that they have posted on Youtube.  

The second video is about the need for an outpost center for the F5 Challenge center in Bangkok and the property that they hope to purchase to start it. 
 
Thank you, friends and family, for each prayer you offer up for us and the other missionaries and people here. The battle for our attention and energy is not going to end before Jesus comes. Please join us in seeking to grow, to care, and to share. And if there's anything you would like us to pray for, please send us a note. We'd be happy to pray for you.

Until next time... 

May God richly bless you!